Having an AC leak is one of the worst nightmares that homeowners never want to deal with. Many homeowners even try to ignore and tell themselves the leak isn't bad. However, even a minor leak can cause water damage that will result in a huge repair cost. If this nightmare has become your reality, you should address it immediately to secure yourself from further losses. Many homeowners also wonder if their home insurance policy will relieve them in repairing their damage.
Well, every homeowner's insurance covers property damage as well as personal property like HVAC systems. Your insurance company will also provide you coverage for replacing or repairing your AC unit if it's damaged or stopped working. But does your homeowner insurance covers water damage caused by AC leaks?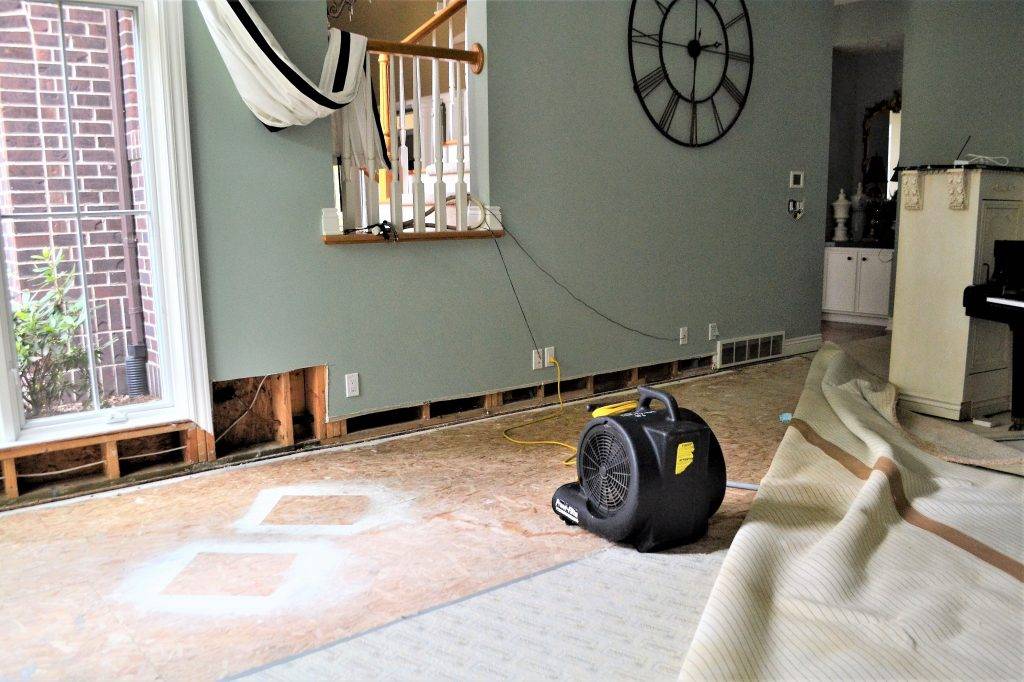 Does Homeowner Insurance Cover Water Damage From AC Leaks?
The damage caused to the interior structure due to damaged AC can be covered in the policy under the "named perils" lists. Your insurance company will cover the repair cost for damage done to the walls, floor, and ceiling as well as the repair cost of the HVAC unit. However, it's only applicable when AC damage is caused due to natural disasters or burglary. For instance, if your AC is damaged in a house fire and starts leaking or it malfunctions after lightning strikes your home, your insurance company will pay you for damage.
Has an AC leak caused water damage to your home?
Detecting the source of AC leaks isn't always easy. AC leaks can occur from many sources like cracked or rusted drain pans, broken condensation pumps, disconnected drain lines, frozen evaporator coils, and in most cases clogged drain lines. If you suspect an AC leak in your home, the best way to solve the issue is to contact an HVAC technician; this will help you find the exact source of AC leaks.
Unfortunately, water damage arising due to AC leaks won't stay confined to the AC unit. Water moves around and may affect adjacent areas as well. Water travels in the path of least resistance and will end up showing leaks in other areas of the home that share the same wall like dining rooms, living rooms, closets, bedrooms, hallways, and even bathrooms.
Identifying and Documenting Potential Losses –
While filing an insurance claim, documenting the potential losses is crucial. Proper documentation is imperative in providing the evidence needed to create an initial presentation for the insurance company, it'll bridge the gap between the fair and accurate settlement and low balled claim.
It is better to gather as much evidence you can to build a proper claim file. Take photos or videos of the damage to help solidify your claim. You may also consult an AC technician or qualified contractor for diagnosis and written opinions may insurance companies may ask for documentation from a professional.
Investigating and identifying air conditioning water loss is extremely difficult and complex. There are many damaged issues like ceilings, walls, baseboards, insulation, flooring, and drywall that need to be taken into consideration when dealing with air conditioner leak insurance claims.
What seems like a minor leak can cause extensive damage leading to expensive repairs and a lot of headaches. Thus, identifying every potential issue such as detecting the source of AC leak within the unit, replacing HVAC components & systems, etc, is necessary. Homeowners will also have to deal with water removal, dehumidification, structural drying, and restoration.
In addition to the damage, the repairing work may create a chance of making a home or area difficult to live in. You may have to find alternative living arrangements while AC leaks are repaired.
Many insurance company's adjusters often underestimate these areas when it comes to AC leak insurance claims. Contacting a public claims adjuster is beneficial in diagnosing and documenting the damage properly. Public adjusters take a thorough look at your property to identify the nature and extent of damage and provide the scope of repairs with clarity.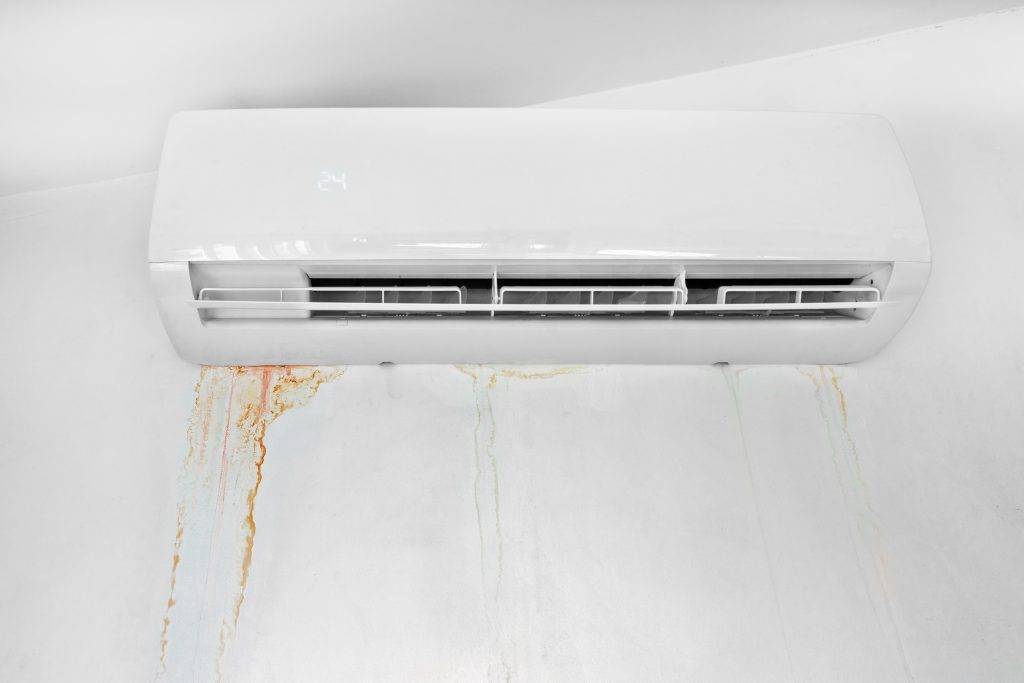 Can the insurance company reject my AC leak insurance claims?
Homeowner insurance covers water damage that is not caused by lack of maintenance. The same applies to damage caused by AC leaks. If water damage is caused due to usual AC wear and tear, accidents, or lack of maintenance, your insurance company will deny your claim.
Mostly, ACs start malfunctioning after 8-10 years of use, if you have an old AC, you may start experiencing functional problems or water leaks. If that's the case your insurance company won't pay for damage repairs.
How to File a Water Damage Claim for HVAC Malfunction?
If you have decided to file a water damage claim for AC leaks, here are the following steps you should follow –
Collect evidence of damage, capture photos or videos from your smartphone or any other professional devices that can solidify your case.
If vandalism was the cause of the damage, then file a police report and request a copy.
Contact your insurance company to file a claim. After filing your damage claim, your insurance company will send their adjuster to inspect your property to ensure the damage is covered by your policy. Their adjuster will survey your damaged property and estimate how much cost is required to replace or repair the damage.
Take help from insurance claims professionals like public adjusters. Company adjusters are paid by insurance companies thus they think of their best interest. If you believe, the cost estimated by the company adjuster isn't fair enough; you can consult the public adjuster for a second opinion.
Related: Orlando, Florida Public Insurance Adjuster: When Do You Need To Hire One and Why?
As public adjusters are hired by you, they will provide you with fair damage estimation and assist you in the whole claim process ensuring that you receive the maximum possible settlement amount.
The Best public adjuster Orlando, Florida –
If you are looking for a professional claims adjuster in Orlando, Florida, consider ClaimsPro USA. We have a team of experienced public adjusters licensed by the state of Florida, providing insurance expertise to level the playing field between you and your insurance carrier during the insurance claim process. We have already helped hundreds of Floridian home and business owners in successfully recovering thousands of insurance money. We will be assisting you throughout the whole claim process from documentation to negotiation with your adjuster and ensure that all aspects related to damage caused by your AC malfunctioning will be addressed properly.
For a consultation, give us a call @ 1-833-252-4601 or shout out at ClaimsProUSA@Gmail.com