Wind Damage to roofs, unattached structures, fences, automobiles and the building itself are common property damage claims which are often contested and low-balled by insurance companies. Hurricane deductibles, replacement costs and other riders or provisions on your policy may come to into play when contesting a wind damage claim. That is why having an experienced Public Insurance Adjuster like ClaimsPro USA on your side to represent you can make the difference in getting a fair settlement or no settlement.
Inspections and Documentation
Frequently wind damage will come from natural events like hurricanes, hail storms or micro-bursts. The damage may be obvious or not so obvious. A detailed roof inspection will look for damage including missing shingles or tiles, leaks, wood damage, structural defects or other problems. ClaimsPro USA are experts in documenting damage caused by wind having represented hundreds of Florida consumers. Insurance companies will often dispatch their own inspector. If an agreement cannot be reached, then the Public Insurance Adjuster will present their documentation the process begins to settle the claim.
Don't trust the Insurance company's adjuster to have your interests at heart. A Public Insurance Adjuster is regulated by the state of Florida and their fees are regulated. No initial money is needed to initiate a claim. have an expert on your side! Call ClaimsPro USA.
Claims process: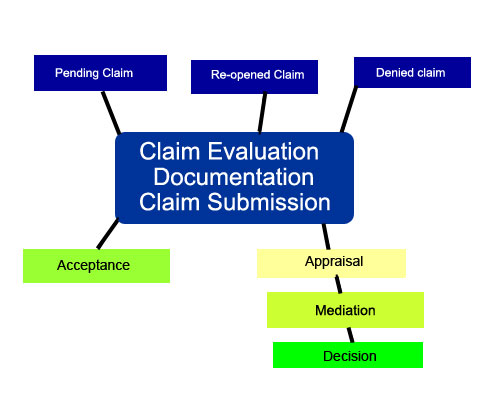 ClaimsPro USA utilizes a proven method of representing Wind damage insurance claims from natural disasters like hurricanes, hail, microbursts or other natural phenomena. The process begins with detailed documentation with supporting evidence. Your evidence will be submitted to your carrier and depending on their response, subsequent strategies will be employed to maximize your settlement to repair or replace your roof.
Hurricane Irma Update:
ClaimsPro USA has experienced public Insurance Adjusters available to homeowners who have experienced wind damage during 2017 Hurricane Irma. Homeowners in Florida requiring assistance supporting insurance damage claims or just need their existing policy reviewed should contact ClaimsPro USA at (407) 709-1561 for an immediate response.
Sign Up Today. We're Ready to help.
Our expert public adjusters will help you in recovering the FULL amount that you are entitled to! We proudly serve all of Florida.  When you have an insurance damage claim, call (833) 252-4601.
Learn More
start your free quote