Private insurance adjusters a.k.a. public adjusters are licensed professionals hired by policyholders to help them get the best settlement with their insurance companies. They help you in evaluating the losses to your property after an accident happens and help you to file insurance claims in exchange for a fee.
Private adjusters are well-qualified professionals who have years of experience in this field. They can help you file the insurance claim by understanding your case and providing you necessary details needed by insurance companies to let you get a fair settlement amount.
But what if you are living in Florida? If you are a resident of Florida, you'll definitely know how prone this state is to natural disasters like hurricanes, storms, floods, earthquakes, etc. In such places, properties are at high risk and homeowners need to claim their property insurances rapidly.
But when it comes to claiming the insurance, lots of questions come to mind like – Do I need to hire a professional claims adjuster? What is the right time to hire them? Which firm should I consider? How much do they cost, and a lot more?
Don't worry, you are not just one who thinks about these, almost every person is worried about such things while hiring a public claim adjuster.
That's why we have come up with this article. This article will answer all your questions, so read till the end and get all ins and outs of hiring a public adjuster in Florida.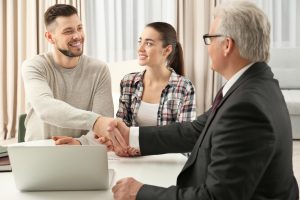 Why Do You Need to Hire a Public Claim Adjuster in Florida?
Florida is always at the risk of devastating disasters like storms, floods, and, hurricanes. The properties are threatened easily, especially if it's near the shore.
Let's say, Andrew lives beside the shore in Florida and is also a homeowner. At the time there's a heavy storm that struck the shore. While he was relaxing in his room; he suddenly heard the sound of rushing water. When he checked the house he found the roof was damaged and leaking which made the floor totally flooded and all of his furniture was already soaked.
Due to the storm, his house plundered, and he has no other choice but to call his insurance company to inform them about this matter and file a claim. When he called his insurer, they sent their adjuster to inspect Andrew's home. The adjuster inspects the damage and makes the estimate then forwards it to the company to make a coverage determination. The insurance company paid the claim to Andrew. Unfortunately, the payout was several times lower than expected. At the moment, Andrew felt that he was entitled to more money.
This is why he needs a public claim adjuster. Just like insurance companies adjusters, policyholders have the right to hire a public adjuster who will evaluate the claim on their behalf. Also, there are several languages and policies which can only be understood by professional adjusters. And public adjusters are the experts who are trained in reviewing, understanding, and investigating all sorts of policies.
The public claim adjuster will inspect your home and make their own estimate on the damage they observe and check if there's any additional coverage of your property which you are not aware of. This is helpful and worthy in going to the insurance company to defend why you think your claim is underpaid.
When Is the Right Time to Call a Public Adjuster?
We have seen why one needs to hire a public adjuster, but it's still not clear when one should call a public adjuster. Let's find out below.
The best time to call a public adjuster for assistance is the moment when that terrible event occurred on your property. The quicker you consult these experts, the faster your claim process will take place.
As we have seen in the example, Andrew was not satisfied with his claim amount. He consulted with the company and asked them to reopen the case, then his case was reassigned to the second adjuster and then third. This whole process took around eight months. Throughout the process from one estimate to another, a few items were removed from the estimate.
Since he was too exhausted, he decided to hire a public adjuster to handle his claim process. Since it's over eight months, it's too late for a public adjuster to be very helpful because at the time damaged property doesn't remain the same as it was at the time of damage.
This gives him a lesson that homeowners should be aware of the carrier's actions from the beginning and should consider a public adjuster if processing the claim takes more time than normally is spent.
Well, most of the cases are regular and small that can be handled by a company adjuster but in major damages like the above case, you should definitely call a public claim adjuster the quickest.
Here are some situations when you may need an expert to stand by your side –
When there's a shortage of time to reach your insurance company's demands
When you face trouble in understanding the policy
If you are a novice and do not have proper knowledge of this field
To know to what extent the property is damaged
You can also check out our The Best Public Adjusters in Central Florida to know if you require the service of a public adjuster and if they are actually worth your damage.
How Much Does a Public Adjuster Charge?
In most cases, the public adjuster won't charge any fee for a visit to the lost site. Instead, they will inspect your property thoroughly, and if they are willing to take your case, they'll charge a percentage of the claim you receive from your insurer. In the State of Florida, a public adjuster can charge up to a maximum of 20% of the claim. Although they can even charge less depending on your case.
The Best Adjuster Firm in Florida
There are a plethora of public adjuster firms in Florida, but you should consider ClaimsPro USA if you are looking for the best. ClaimsPro USA is one of the largest public adjuster firms licensed by the State of Florida to provide insurance claim expertise and level the playing field between the insurance policyholder and the insurance carrier during the claim procedure.
Why You Should Work With ClaimsPro USA?
Our professionalism and expertise help you in documenting your losses in detail and expedites the entire process.
We always stand beside you, regardless of what difficulties you are experiencing.
No matter what type of loss – roof damage, hail damage, water damage, building defect, or other insurance calamities we are always ready to represent your insurance claim.
We offer free inspection and charge no upfront fee; we'll only be compensated once we settle your claim.
So if you are willing to hire a public adjuster in Florida for your insurance claim process, give us a call @ 1-833-252-4601 and we'll be there at your service.