Kitchen leaks are one of the biggest threats for homeowners. Water damage originating in the kitchen is considered the most expensive damage that affects today's homeowners. Water travels in the way of least resistance resulting in kitchen leaks that may travel to other areas that may be "back to back" sharing the same wall like living rooms, dining rooms, bedrooms, or even bathrooms.
Issues related to kitchen interiors like cabinetry, walls & drywall, flooring, insulation, and other interior are among the many concerns when dealing with kitchen leaks.
However, if you have your homeowner insurance, you may get relief from expensive repair bills. Because your standard homeowners' insurance policy may cover water damage. According to the Insurance Information Institute, roughly 1 in 50 homeowners file water damage claims which means almost 24% of all homeowners insurance are claimed every year.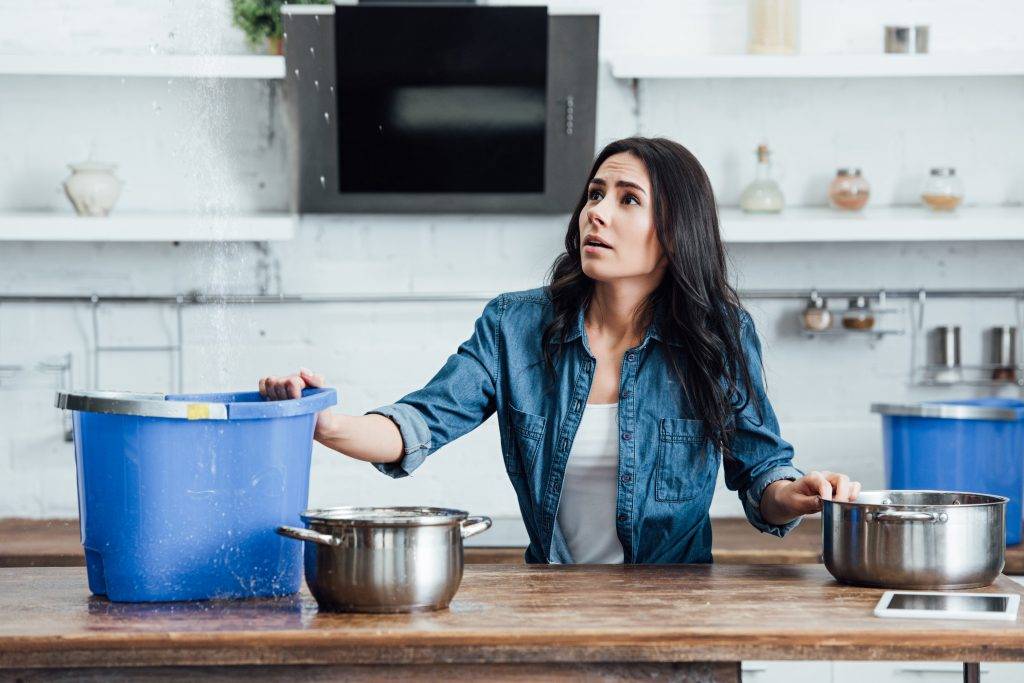 Identifying major kitchen leak sources:
Kitchen leaks can arise from many sources like water filters, Supply lines & hoses, refrigerators, faucets, clogged drains, pipes inside walls and underneath floors, etc. Identifying the actual source of damage isn't easy and may need a plumber. Any unresolved kitchen leaks may lead to several issues affecting plumbing systems and molds. Structural drying and restoration is another obstacle to cosmetic damage.
Does Homeowner Insurance Cover Water Damage From Kitchen Leaks?
Your insurance policy should cover any sudden or accidental kitchen water damage originating from plumbing failures such as burst pipes, accidental overflow, mold (only as a result of covered water damage), etc. However, if the damage is resulting from normal wear and tear, your insurance policy doesn't cover it and your insurance company won't reimburse you for damage that was caused by a backed-up drain or flood unless you have an endorsement.
Mold from kitchen water damage –
Mold is one of the most common issues that are often found after water leaks. Unfortunately, they are not often covered by home insurance. However, your homeowner insurance might help cover the removal of the mold depending on its cause. If they are the result of water damage related to a common peril, your home insurance may cover it. For instance, if burst pipes in the kitchen allow mold growth, your home insurance will cover all or some costs for mold removal.
When does homeowners insurance exclude kitchen leaks?
While insurance policies cover kitchen water damage due to plumbing malfunctions and burst pipes, there are still certain situations when water damage originating from the kitchen isn't always covered. For instance, if the kitchen leaks are not the result of an accident or unexpected event but due to neglect or lack of maintenance, your home insurance policy won't cover it and you may personally be on the hook for repairing costs. A few situations when home insurance doesn't provide water damage coverage are –
Poorly-maintained pipes leading to leaks
Water or sewer pipe backups
Ground seepage
Flooding
Claiming homeowner insurance for kitchen water damage –
If you have sustained kitchen leak damage, here are the following steps you should follow to successfully file a kitchen leak insurance claim –
Document the leaks of initial and resulting damage with proofs like photos, videos, etc.
Control leaks and make necessary repairs to prevent further damage
Contact your insurance company to file a claim.
Once you file your insurance claim for kitchen leak water damage, your insurer will send their adjuster to inspect the damage and estimate the repair cost. In their inspection, they will evaluate several things including –
They'll evaluate the location of burst pipes or other damage sources.
Check whether the damage is from the old leak or the new one.
Inspect whether there's any sign of deterioration like rust that could cost future leaks.
Whether the leak is due to lack of maintenance.
Your insurance company adjuster will inspect the following things to determine if the leaks could have been reasonably prevented. If it could, then your insurance company may deny your claim.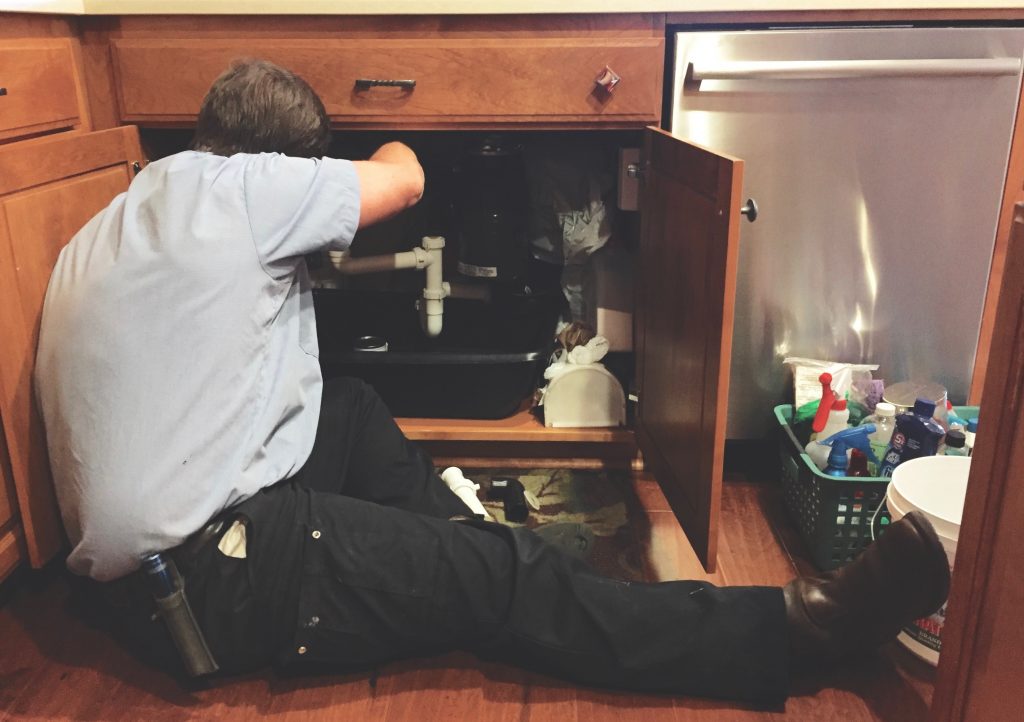 Measures residential policyholders should take to increase the chance of successful water damage claims –
Immediately shut off the water supply
Make sure your home is safe to enter
Contact plumber for necessary repairs
Take photos, videos, and document damaged property
Locate your insurance policy
Immediately take necessary precautions to prevent further damage
Keep bills of repairs to show them to your insurance company in the event of a claim.
Report water damage loss to your insurer
Consult with the professional claims adjuster
Craft claim management strategy with your public adjuster
In addition, make sure to do the regular maintenance of your home throughout the year.
Hiring the best public adjuster in Orlando for kitchen leak damage claim –
Water leak damage seems sudden but they're actually been happening over a long period. Usually, plumbing systems are hidden underneath the walls, thus if leaks build up you won't be able to notice them until major water damage.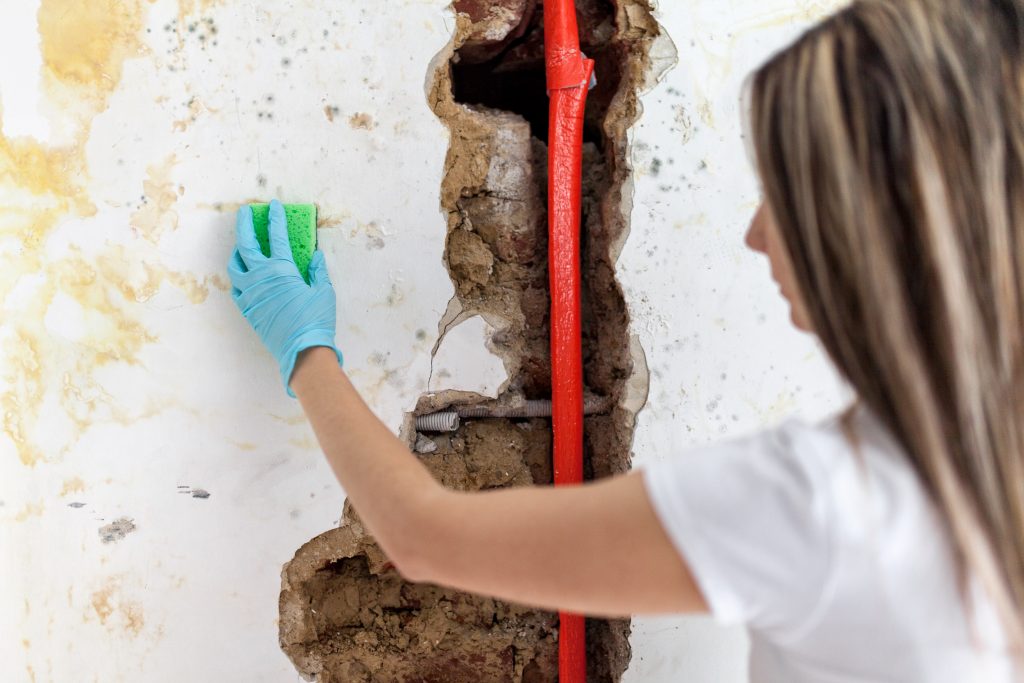 Related: Orlando, Florida Public Insurance Adjuster: When Do You Need To Hire One and Why?
If you believe your kitchen leak damage claim should have been approved, always take a second opinion. You can find an insurance professional like public adjusters to review your claim. You can consider hiring ClaimsPro USA. ClaimsPro USA is Florida based insurance adjusting firm offering a wide range of quality claims services including business interruption claims, fire damage claims, lightning-related damage claims, water and wind damage claims, and more.
We have a team of insurance licensed insurance adjusters serving across the state of Florida. So, if you are having difficulty in claiming your kitchen leak damage claims, consult our public adjuster Orlando. Our public adjusters will assist you throughout the whole claim process and ensure every aspect related to kitchen leak water damage will be addressed properly.
For details call us at 1-833-252-4601!