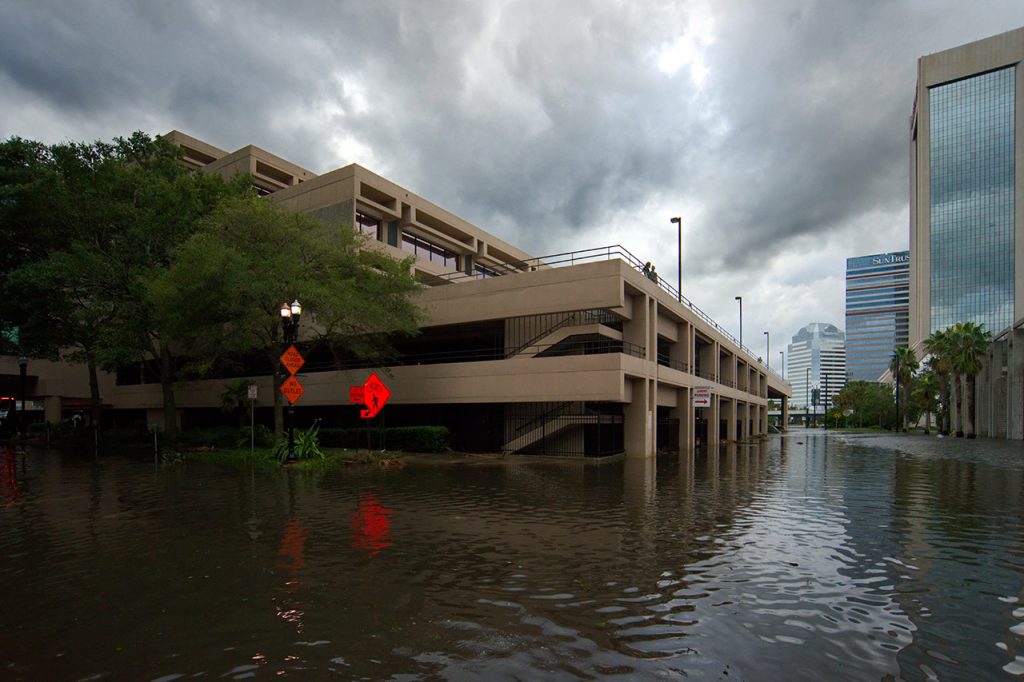 Sometimes the difference between complete business devastation and being able to recover is a single insurance policy. That's why business interruption policies can come in handy. A business interruption insurance policy can protect your business in the event of a fire, flood, and other disasters.
Document Everything
If your business has been the victim of a disaster it is crucial to document everything. The more information you have to go off of the better. Naturally, you'll want to document and take pictures or video of the damage, however, it would also be prudent to have a record of your purchase and business assets. Take note of all your business-related purchases, the date of the purchase, and keep any receipts.
You may also want to consult a construction expert to discuss the costs of damages made to your business. This is an important step that should not be overlooked. You may not realize the full extent of the damage by looking, so having an expert come into examine it for you can be a tremendous help. Depending on the type of damage you may need a contractor, electrician, or engineer on your team.
Initial Repairs
Making initial repairs may be counter-intuitive however you may find yourself needing to get your business up and running before you receive your settlement. Be sure to keep notes of all repairs made as a result of a disaster and save all the receipts, as you may be able to submit them to receive a reimbursement from your insurance company.
The insurance company will investigate the damage, and afterwards, you will be able to discuss the repair expenses and other important factors regarding those repairs, such as what you need to replace, tear down, or rebuild.
Read your Policy
You cannot grasp what your insurance policy covers if you haven't read it first. Go over your insurance policy carefully. Insurance jargon can be a little confusing to understand, but it is essential to understand the full extent of your coverage if you want to get the most out of it. Information regarding how much you can recover from your loss will be in your business interruption policy. Here are a few general things you may encounter.
Most business interruption policies will require your business to have sustained some level of physical damage before the benefits of the policy go into effect.
Pay particular attention to the language used within the policy. Some policies are in effect only until your property has been repaired or replaced while others will last until your business can resume levels of regular operation.
Pay close attention to the different forms of coverage how long they are in effect, and what will be covered by your insurance policy. Doing so will help you make the best decision should you ever have to file a claim. You'll also want to pay attention to the areas that are covered if there are any exceptions and what those exceptions are. The more information you have about your insurance policy, the better equipped you will be when it comes to making informed and logical decisions. This will also aid in the prevention of inadvertently providing inconsistent information, which can be used against you.
A public claims adjuster can be a fantastic asset to your team if you are unsure of what to do. They can provide you with advice and can help you understand the ins and out of your policy and how to best manage your unique situation.
Preliminary claim
Often it's best to be active as opposed to reactive. Simply filling out forms and answering questions will not provide adequate information regarding the extent of damage and loss your business has suffered. You know your business and how and to what extent damage will impact it, better than anyone on the outside will. If a person who is unfamiliar with the industry comes in, they may make inaccurate assumptions about your business or the extent of the damages.
Be sure to document everything. The more you have, the better. Take careful documentation of your losses and how they impact and compare to normal business operations. To do this properly take note of the following:
The income of your business both before the loss.
New expenses that you have incurred to keep your business operating temporally during the time of interruption.
Expenses that exist normally (this includes rent, taxes, utilities, suppliers, and loan payments).
Inventory that has been damaged, destroyed, or otherwise rendered unusable.
Be as accurate and detailed in your claim as possible. You may require the assistance of an accountant, estimator, or appraiser to help you out during this process.
Communicate with your Insurance Company
You and your insurance company have goals that align. Strive to build a strong and positive relationship with your insurance company and let them know about your concerns, the urgency of your repairs, and other demands you face as you try to recover. Also, keep copies of all letters and emails between yourself and your insurance company during this entire process.
It can be challenging to keep track of everything, that's why a claims adjuster can help, while you work to get your business back on track a claims adjuster will work with your insurance company.
If you are looking for a local company that will fight on your behalf to ensure that your business gets the settlement it needs to recover, then look no further than Claims Pro USA.