Most of us are all familiar with the saying "April showers bring May flowers", but unfortunately those showers can also come with property damage. The warmer months bring the potential for strong storms and heavy rains which can cause damage to your roof or property. Of course, if you suspect any damage has occurred from a recent weather event, you should call a Florida licensed Public Adjuster like Claims Pro USA to inspect your property. Still, you can prevent some minor mishaps by following some basic steps.
As we mentioned in our previous post, cleaning out your gutters can help prevent water damage, but there are other tips to help against spring storm calamities. In addition to removing collected leaves and other debris from your gutters, (HGTV) suggests checking your gutter spikes. These are the spikes that go through the gutter, through the fascia board and into the rafter behind it. It's always a good idea to invest in new gutter spikes so when needed you can securely fasten them again.
While you're up on the ladder clearing your gutters, take this opportunity to examine the ridge of your roof for cracks, inspect valleys for any rusty areas, and assess the condition of your shingles. Pay special attention making sure that shingles aren't loose, missing, or curled. If you discover any problem areas from a weather event call Claims Pro USA and we can help you through the property damage claim process.
You also want to make sure to check your windows for any open spaces between the window and wall that may allow water to collect or seep into your home. You can easily weatherproof your windows by caulking to fill any gaps along the perimeter. One way to find leaks around windows is to light a candle or incense stick and hold it in front of a window frame. If the flame flickers or smoke on the incense stick blows back, you know a draft is coming in. Caulk the gaps to seal the potential leak. If you notice any condensation on the inside of the glass, it can mean faulty windows that are letting in too much air and moisture between the panes of glass and should be inspected by a trusted professional.
Another area to check is any door that leads to the home exterior such as garage side doors, backdoors and of course the front door. The incense stick method can also be used here to find a draft. Seal the gap between the bottom of your door and the threshold with a draft stopper, available at most home hardware stores. Stopping the door gap can reduce heating and cooling costs in addition to weatherproofing your home against spring showers.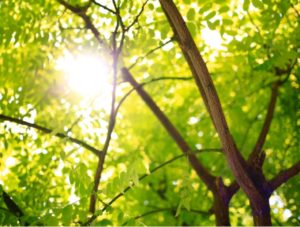 Tree trimming may already be on your Spring Cleaning list of things to do around the house, just be sure to pay careful attention to where that branch will land after its cut. In most cases, the damage is caused by the limbs we have cut down falling onto the property… or the neighbor's property. Also, do not cut any branch within 6 feet from any electrical line or pole, this could lead to disastrous results and a hefty fine. If you do have a tree that has limbs too close to a power line or pole, many city's supply workers or contractors who will come and take care of it for you.
Sometimes we can control the extent to which a weather event affects our home or business property. So, take the time to prevent minor weather events from turning into major property damage mishaps. In the event that you do experience property damage, give Claims Pro USA a call and we will be happy to help ease the pain of the insurance claim process.