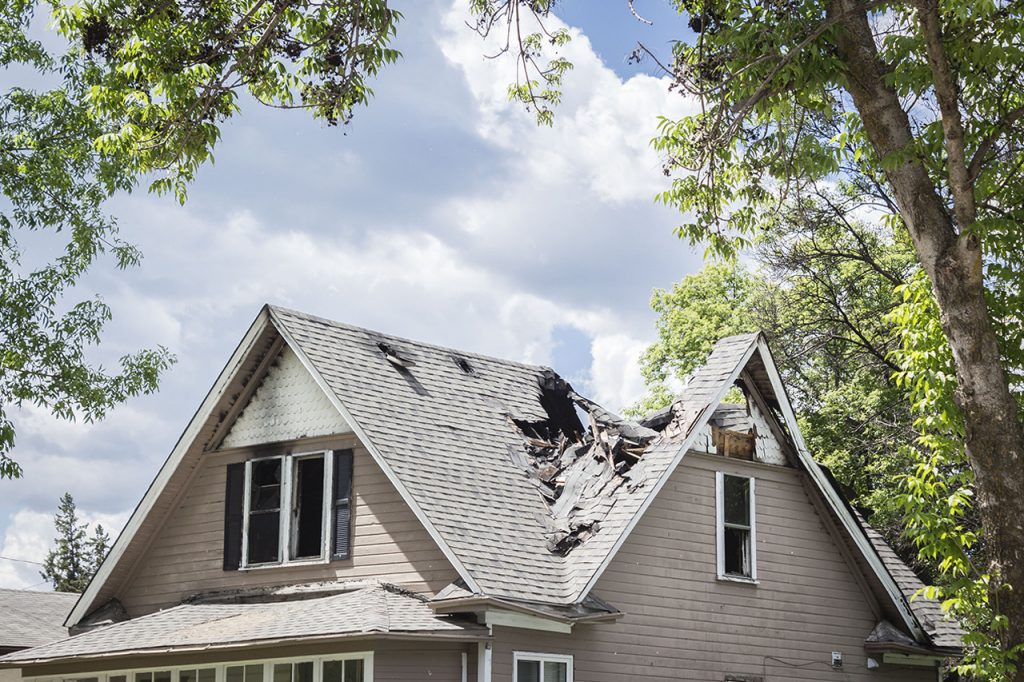 The average person won't learn that much about insurance until we've suffered a loss of property, major damage to their home, or the complete or total loss of their home. No one wants to be in a situation like that. Even if you have insurance, it can be difficult navigating the labyrinth of paperwork, legal jargon, and insurance adjusters to get the finances you need to recover from your loss.
The entire process can be absolutely exhausting, and can drag on for well over a year. To some, it can feel like the complementation is not worth all the frustration and hassle it comes with.
ClaimsPro USA is a team of highly dedicated individuals. We work on behalf of policyholders evaluating the damage and the costs to rebuild. Additionally, we will monitor insurance payments. ClaimsPro USA will work closely with your insurance provider to make sure that you get every cent of what you deserve. From start to finish we'll guide you through the entire process.
There are many facets of home insurance claims that often take many homeowners by surprise; here are a few things to keep in mind:
1. The cost to rebuild can be less than repairing
One thing that catches many people off guard is just how expensive repair costs can be. It can be more cost effective if your entire house is gone and you have to rebuild from scratch than replacing or fixing damaged sections. Sometimes bringing your home up to code, and integrating preexisting, possibly dated, constructions with new construction is costlier than simply starting fresh.
2. Be discerning about the checks you cash. Avoid cashing any checks that are labeled "full and final settlement." Checks marked as final means just that, you are baring yourself from receiving any more money, so even if the amount doesn't cover the cost you need for repairs you'll be out of luck and unable to receive more.
3. Be careful what you sign. Signing a release on your home insurance claim, for example, can make it, so the insurer is no longer required to make future payments on your claim. This is dangerous for policyholders in need of more finances.
4. Be discerning about where your replacements come from. The actual value of the item you purchased may not be the value of the replaced item. Don't settle for cheaply made items, particularly if what you lost was high quality.
5. Own a condo? You need a home insurance policy, too! Many condo owners have the misconception that the condo association policy can cover their property should it be lost or damaged. This is simply not the case. The association policy does cover things like the walls of the condo, but if you are looking for your property to be protected, you'll need to have home insurance policy as well.
6. Living arrangements. If you're evacuated, that doesn't mean you'll have to sleep at a shelter. Your home insurance policy will cover additional living expenses if there is a mandatory evacuation, things like hotel costs, food, and even transportation costs all could be covered under your policy.
7. Widespread disasters. It is not unusual for an insurance company to bring in adjusters who are unfamiliar with local costs and expenses because the adjusters are from out of state. Often adjusters from out of state will utilize software to handle estimated calculations when deciding on your settlement. This can be disastrous because there is a high probability that the actual costs are very different from the estimate.
8. Exhaustion. When you've been battling to get the settlement you deserve it can be draining. Many people settle for less because they are exhausted and just want the process to be over so that they can return to their lives. The process is involved, and after you receive the price, you typically have to submit receipts to receive the remainder. This is a taxing and frustrating process, and because they are so fed up with the claim as it is, many call it quits.
9.    Hiring a public claims adjuster can take a lot of the stress off of the, allowing them to fair better against their insurance provider. We will explain the process to you each step of the way so you're never left in the dark about what your insurance company is doing or how it will impact you. Call ClaimsPro USA Today!