Kitchen Fire damage claims are a relatively common insurance damage claim, which most insurance adjusters have experience. But what about the homeowner? How can homeowners begin to understand their loss and the ramifications of a kitchen fire without any experience? A Public Adjuster is an option, like ClaimsProUSA, who can guide you through the steps of restoring your home after a kitchen fire.
First of all, kitchen fires create smoke and ash, coat surfaces with grease and cause heat damage to nearby surfaces.Cabinets, appliance, fixtures and furnishings may need to be replaced The hidden effects of a kitchen fire must be considered by as well by your adjuster, in properly understanding the scope of your loss. These hidden affects may be evident behind walls, in HVAC vents or even on your roof!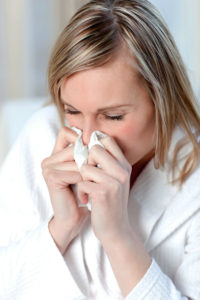 If you or someone in your home has health sensitivities such as allergies or asthma, alert your adjuster right away. Smoke and soot inside your home, if not mitigated, smoke and soot can harm people with respiratory problems. After a Fire loss, you can (and should) seek payment from your insurer for smoke, soot and odor mitigation.
Your adjuster may tell you that it is sufficient for you to wipe surfaces yourself, and that a deep cleaning is not necessary. The cleaning/drying process can be expensive when it's done right, so insurance companies have developed ways to control their payouts for this work. You must stand firm and reject shortcuts and improper cleaning,
It is also very important to have the entire HVAC system of your home cleaned out. You can access some parts of the system and clean by hand, but a professional should do the rest. Try to imagine your disappointment in your restoration. if you are constantly reminded of your loss by the smell and smoke coming from your air conditioner vents. Public Adjusters, like ClaimsPro USA are familiar with the latest technologies to neutralize smoke and soot in vents and piping and can guide their clients in the proper steps.
Remember, Public Insurance Adjusters are highly regulated by the Sate of Florida. Your rights are protected when working with a licensed public adjuster, so by all means check on the license and standing of any individual who might approach you about insurance claim representation. For more information you may call (407) 709 1561 to speak to a claims expert.