Everyone who lives in Florida knows they are highly likely to suffer from natural disasters. Due to unpredictable climate conditions, many homeowners have become accustomed to planning for natural disasters. Such as hurricanes, wind, tropical storms, and flood damages over a couple of decades. Taking precautions like maintaining roofs, reinforcing homes with impact windows, doors, and roof straps are encouraged but also become a necessity in some building codes.
However, no matter how many measures one can take to save their dream property, at some point Mother Nature can cause a variety of damage to it. The only thing that could relieve the property owners is that they have homeowners insurance. This will protect their property from expensive damage resulting from mishaps.
Is Storm and Wind Damage Covered by Insurance?
Claiming insurance for damages caused by storm and wind sometimes becomes complex for homeowners. There are several property damage issues like food spoilage from power outages, fallen trees, blown roof shingles, water intrusion to the interior causing microbial growth like molds that don't address immediately. There are several coverages like wind damage insurance claims, Hail Damage Insurance, flood insurance matters, etc. that need to be included in such types of damages.
In different conditions, you may be eligible to claim such damages, but it depends on a few factors. Those factors include; how your home is insured, what kind of damage was done, and what caused it.
Types of Damages Result After Wind Storm:
After a bad storm, your home may look normal, but a few weeks later you will find major issues that can further damage your home. The following are common types of damage that result after a windstorm.
Roof Damage – Storms are accompanied by heavy winds, which are one of the most common causes of roof damage. Strong winds can lift the shingles, prying them up or tearing them off, it also blows off tree branches, debris, or even falls trees over the roof resulting in huge damage.
Mold Damage – After too much rain, moisture leaks into weak spots and gets into the house later which will show on as water spots no ceilings which often lead to mold and mildew that can cause respiratory issues.
Hail Damage – Hail damage is common after the storm, but is hard for the average homeowner to spot. Hail can crack or damage shingles making them susceptible to leakage.
These are some of the common damages that are caused by strong wind and storm and your homeowner insurance typically covers these damages and offers good protection. However, it's difficult to address and identify these damages and claim the maximum amount for all by yourself particularly when you are under such stress.
One solution which would relieve you is hiring an insurance claims adjuster. An experienced public claim adjuster knows every ins and outs of insurance claims and can properly identify the underlying conditions that yourself and insurance companies adjusters won't address, the conditions that require immediate attention as many of them will be difficult to investigate and document once certain repairs are made.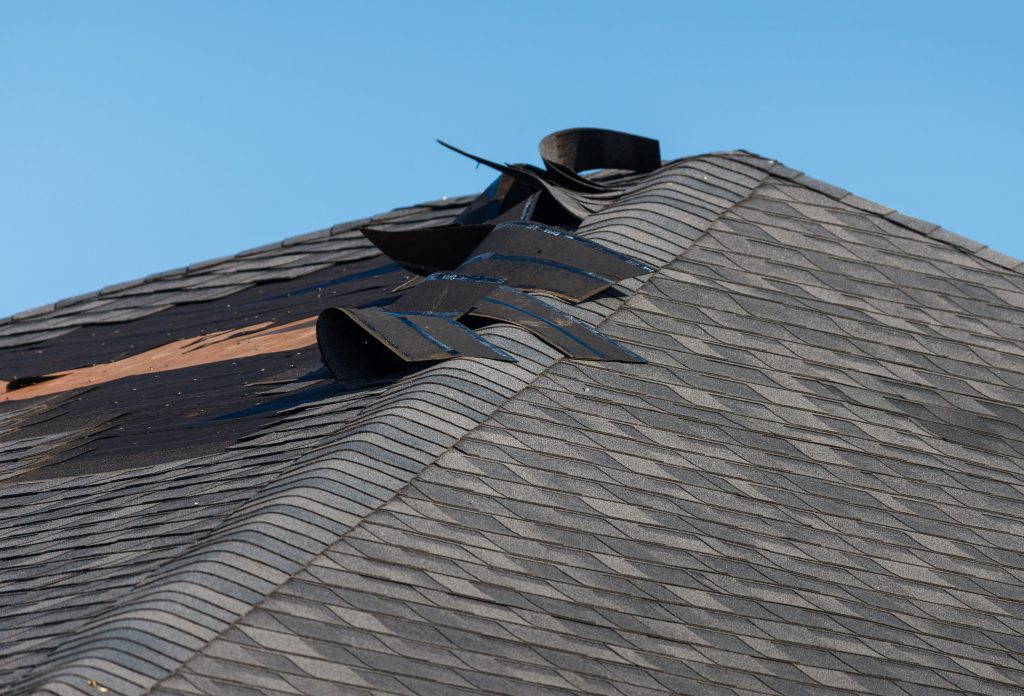 Claim Management Strategies for Storm & Wind Damage –
Claiming homeowner insurance for a storm and wind damage can be different in many ways and you need an expert who can handle the overall process and let you get the best possible claim. So while consulting with your public adjuster always is ready with the following questions:
What is the degree and extent of damage to my property?
What is the estimated underlying cost for repair and restoration?
Do you have an estimated timeline for the period of repair and restoration?
How long will it take to receive my payment from the insurance company?
How long will it take to settle my claim?
Should I make arrangements for a temporary living?
Does my policy include coverage for "Additional Living Expenses" or "Loss of Use"?
Related: The Most Important Insurance Policy Jargon You Should Know

Tips for Homeowners Post-Storm & Wind Damage:
Hiring an insurance adjuster is one thing but you should also take the necessary measures to protect yourself and your loved ones after the storm and wind damage.
Take safety precautions for yourself and your occupants first
After a storm hits your home ensure that it's safe to enter.
Take photos and videos of your damaged property (interior & exterior) and them with the initial list of damaged property.
Locate the hardcopy your insurance policy (and PDF if possible)
Take immediate measures to prevent further damage like trapping the roof, removing debris, and removing water from the interior, etc.
Immediately notify your insurance company about your losses.
Consult your public adjuster and craft a strategy.
Public Adjuster Who Works for You
Consulting an expert public adjuster is one of the most important steps when your property has taken a strike from storm and wind. Hiring a professional insurance adjuster means you'll have more chances to get the maximum deserving amount from your insurer without any delay or denial.
If you are wondering about the best public insurance adjuster for the storm and wind damage of your property, you can trust ClaimsPro USA. ClaimsPro USA has become a well-known public advocate firm for policyholders who have incurred the consequence of property damage. Our public insurance adjusters are licensed professionals who have recovered thousands of insurance dollars that would have otherwise not been paid on behalf of property owners. Our public adjusters work with the property owners throughout the whole claims process and ensure that all aspects and issues related to their policy are well addressed to their insurance company.
To schedule a free consultation, give us a call @ 1-833-252-4601