Homeowner insurance is designed to protect you from financial losses due to several types of damages, but you might be wondering whether mold damage should actually be covered under a mold insurance claim or water damage?
If your home has suffered mold damage, you should consider making a water damage claim instead as well because water is the actual cause of mold damage.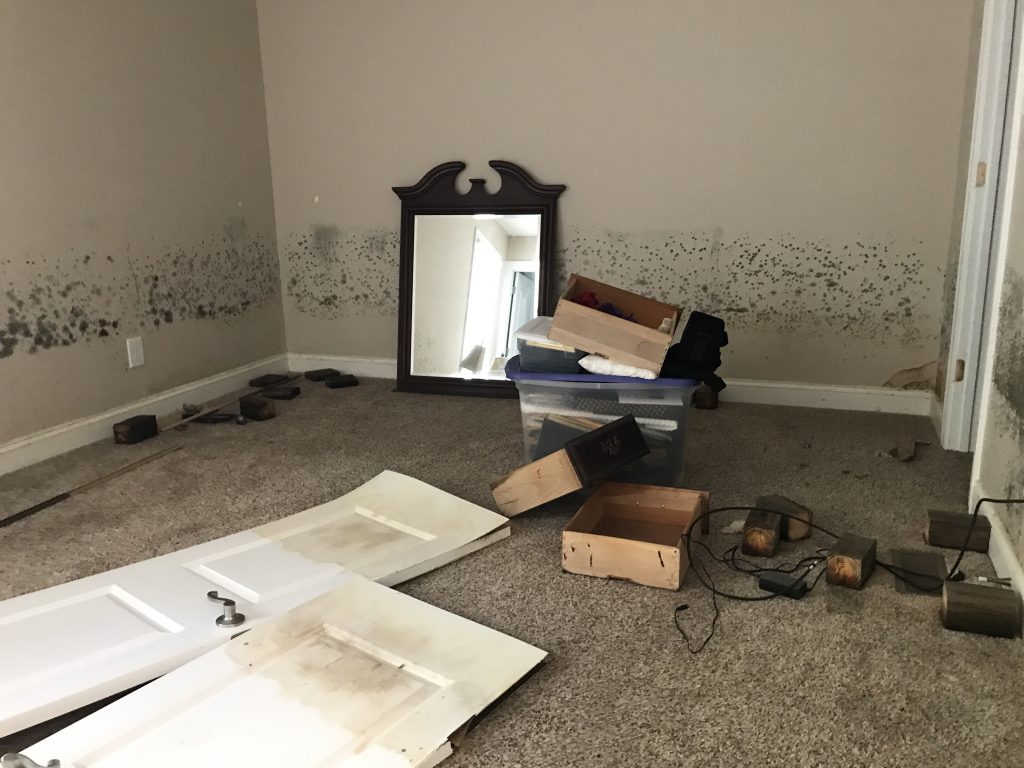 Mold Damage vs. Water Damage Claims –
Insurance companies typically try to minimize the amount for any mold claims. Some insurers even try to pay nothing for things that are associated with mold cleanup, even for the mold that is caused due to water events and covered underwater damage.
What is mold damage?
Mold damage is the presence of mold that causes damage to the property structure like wallpaper, drywall, carpet, wooden studs in walls, ceiling tiles, floorboards, and other structures inside the home. If left undressed, molds can weaken the integrity of the overall structure and can lead to great damage like the collapse of ceilings, falling down of the wall, etc. Molds can also pose serious health risks like it can cause inhabitants allergic reactions, respiratory problems, etc.
When does mold claim become an issue?
Mold claims usually become an issue when it was not properly inspected by the adjuster sent by your insurance company. In such scenarios, insurance companies often attempt to deny the claim by committing that mold existed before the covered loss was the result of improper maintenance or due to a defect in construction.
When is water and mold damage covered?
Many homeowner policies typically mold damage caused by sudden or accidental water damage. For instance, burst pipe, toilet overflow, or broken washer hose, if mold is formed on a damaged item it would be covered. This is typically referred to as covered peril.
Related: Is Damage from a Leaking Bathroom Covered by Homeowner's Insurance?
When water and mold damage isn't covered?
On the other hand, water damage from persistent leaks or repeated or continuous water seepage that includes damage from mold may not be covered. Thus, to know whether your mold damage is covered or not, it is important to first determine the actual cause of mold formation.
Determining the cause of mold damage –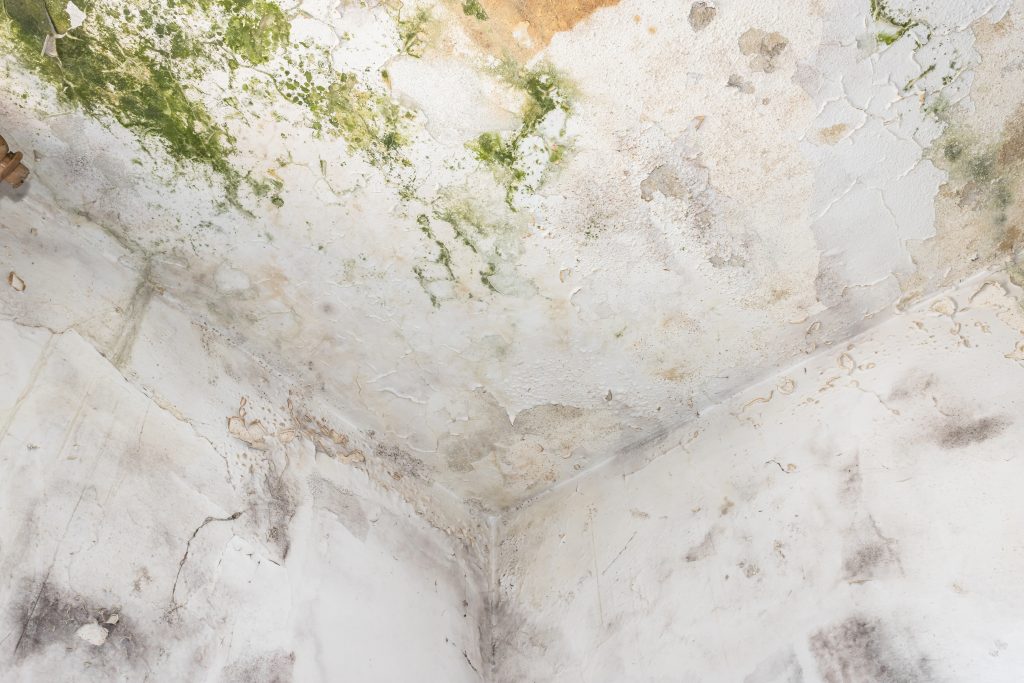 Determining the source of mold formation is one of the major factors that can influence your damage claim. Most of the time policyholders are not aware of water damage issues that are causing mold growth. Determination of mold formation can be done by experts in the inspection. Perhaps, there are a few scenarios when mold damage is not covered.
Mold caused due to negligence –
Mold resulting from lack of maintenance or repair to the extent is typically not covered by homeowner insurance policies. For instance, you have noticed a leaking toilet seal but instead of replacing it, you let the leak continue, which causes damage to the floor and walls resulting in mold. In this scenario, your insurer may deny your claim because they are formed due to your negligence and it can be prevented.
Mold caused by the act of nature –
Sometimes mold grows due to water damage from an outside force. If your home suffered mold damage resulting from floods from a natural disaster like a hurricane, flood, or rainstorm, then you may not be covered by your standard homeowner policy. You need flood insurance for that. If you have flood insurance and your home suffered mold damage due to an act of nature, then you may receive a claim for mold removal and necessary repairs for flood damage.
How to Make a Water Damage Claim for mold in Florida?
Once you determine that the formation of mold in your home can be covered under your water damage claim, there are certain steps you should take to help ensure your claim is approved.
Document the damage immediately – Once you discover the damage, report it to your insurer quickly. Documenting the damage immediately is also crucial. Take pictures, videos of the damaged areas including every damaged item and the source of water.
Be prepared for questions from your insurance company adjuster – Adjuster from your insurance company may likely ask your number of questions to determine whether the damage is covered under your policy and if the damage done is greater than the deductible stated in your policy.
Prepare separate estimates of damage and repair cost – Although the company adjuster will estimate the losses it's quite helpful to have a contractor evaluate the damage separately and provide an independent estimate. It will be helpful in negotiating in the event when your insurer offers inadequate coverage or does not cover the mold damage.
Consider hiring a public adjuster – If you find this process too hectic and exhausting, simply hire a public adjuster. Public adjusters will handle all such tasks from documenting the damage to negotiating with your insurance. Just like company adjusters, public claims adjusters also inspect your property and estimate damage and repair costs. But unlike company adjusters, public adjusters work on your behalf and look for your best interest. He or she will provide you with an accurate estimate and help you get the maximum damage claim you deserve.
Florida's Best Public Adjusters Specializing in Water Damage Claims –
If your property has suffered water damage in Florida, then contact ClaimsPro USA for a free consultation. We are the best public adjusting firm in Florida having a team of licensed US public adjusters who can address your water and mold-related damage properly and ensure you get the best claim you deserve.
For a free inspection of your damaged property, call us today @ 1-833-252-4601